The 1926 Verdi Public School
After a fire in 1924 that destroyed much of Verdi, including the school, a new school was quickly planned. Renowned architect, George Ferris, designed the school that was started in 1926, finished in 1928, and stands today on Bridge Street. The school served the Verdi community as the primary school until 1962 when the "new" school was built just north on Bridge Street.
The building gained new life as the headquarters for the Verdi Volunteer Fire Station in 1963 and remained a destination for the Annual Verdi Volunteer Fireman's Barbecue. When Truckee Meadows Fire became active in the area, the volunteers did not need the school as a station and it became vacant.
In 2020, after many years of negotiations, The Verdi Historical Preservation Society was able to buy the Old School. The goal is to restore it and preserve it as a local event space. Countless volunteer hours and many generous donations have brought it to a beautiful example of community spirit. Continuing improvement depends on donations and fundraising. It has a full kitchen, along with indoor and outdoor space, and a newly renovated basement with a stage. It is now available for events.
For more information contact the Verdi Historical Preservation Society using our contact form…
Or call us at 775-345-0173
Here is The Old Verdi School after the VHPS Restoration efforts!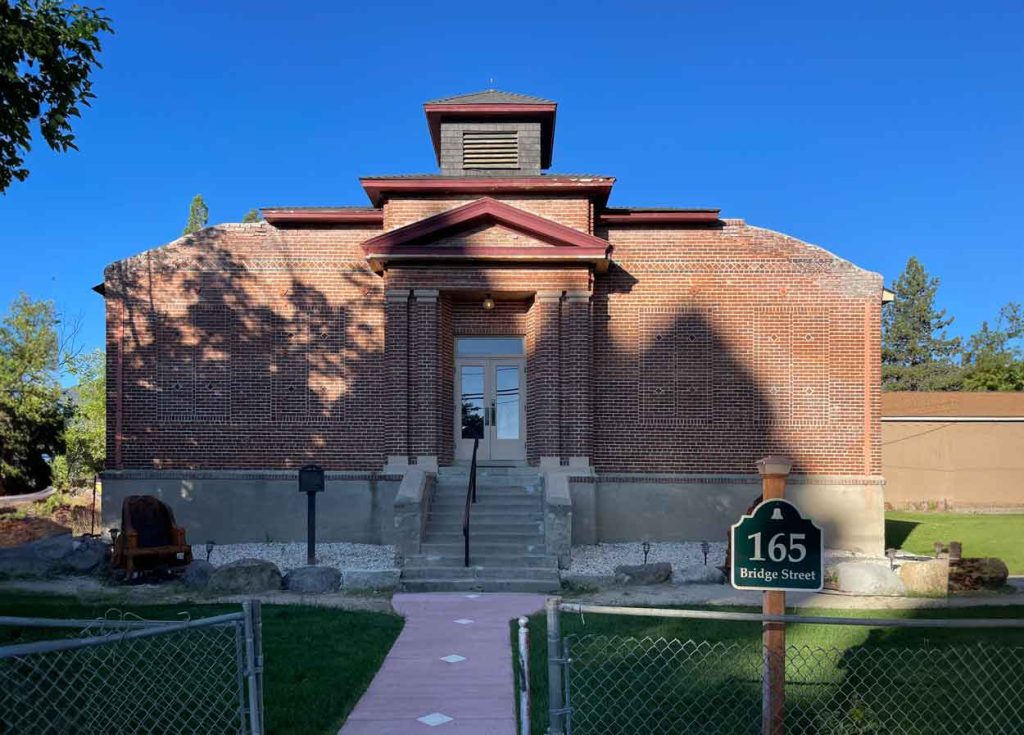 Here is a gallery of The Old Verdi School Restoration efforts!
(Click images to enlarge)